About 400GreyBike
Since the late 90's 400GreyBike has had a presence on the web in one form or another. Around 1998 Dave Gwyther started 400GreyBike and the forum was based around the old Delphi newsgroups platform. Very quickly the forum became very popular not only with UK NC30 owners, but also anyone UK or worldwide with a grey import.
Dave a keen web developer started to branch out his skills, from the now limiting delphi forum base and for the first time we had a proper web site in 2002.

Dave was keen to develop the front end of the web site and the user experience so naturally the web site kept on evolving. The forum had evolved from the Delphi board to the popular Snitz based forum which has proved to be a great easy to use platform for users and admin's alike.
However After 5 years the database was starting to feel the pinch so Snitz had started to come to the end of its useful life.
By the end of 2006 we were moving over 70gb of data a month, now that's some web traffic, and as such we were outgrowing all the web hosts as our needs for bandwidth grew. Even premium hosting packages that were offered by big reputable hosts all the world, failed to deliver promises time and time again resulting in downtime and poor access times.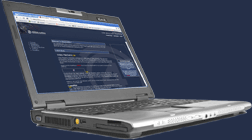 Coupled with pressures on Dave's time and resources, Paul who had been involved in an admin capacity from the early days agreed to help out & take things over for a while and move things forward to the next level.
so the following was done.
Changed from the old Snitz based forum to a more modern and flexible PHPBB based forum.
Found a new host that could handle the bandwidth demands.
Registered a new .com and other domains.
sadly by the beginning of 2008 we were yet again let down by another host, with poor SQL performance and dire support.
So Paul had a few spare IP address's and some bandwidth on one of the MPLS networks he managed in the company he worked for, So on a spare Proliant DL360 G4p server, a dedicated 6mb link and single IP address, we were back in business with corporate sponsorship and that served us well for 12 months with greatly improved speed and reliability.

Paul's plans to start his own business were around the corner, with that in mind and a taste for how much better the site was with a dedicated server, it was time to get a dedicated server of our own and some rack space.
Paul who is a IT manager by trade bought a dedicated server in a data center of middle england. This allows us to use as much high speed bandwidth as we need, and develop the site and forum in any way we seem fit. Sadly this doesn't not come cheap which is why we always value members support, and members that contribute are given some extra features as a way of saying thanks. We still use this dedicated server today and it has proved to be money well spent. We know running an enthusiasts site like this one is more a labour of love and never one that's going to make money long term.

With a busy board, the Mods and Admins try to keep the forum clean from spam, We ask you have a look around and read the FAQ before jumping straight in.

So on behalf of Paul, Dave and the rest of the moderating team - welcome to 400GreyBike and we hope you enjoy being part of a great community.