Forum rules
Please can you post items for sale or wanted in the correct For Sale section. Items / bikes for sale here will be removed without warning. Reasons for this are in the FAQ. Thanks
Settled in member
Posts: 14
Joined: Thu Aug 18, 2016 10:05 am
Bike owned: NC30
So I thought id post the story of my NC30, its been a crazy ride and think others would appreciate the passion and love that we ALL have for these wonderful machines.
It started in May 2016, I decided to get a small sportsbike and what better bike than an NC right?!
I had the bike built by a local guy here in S.A. and fell inlove immediately!
I used it every day and put some serious miles on her!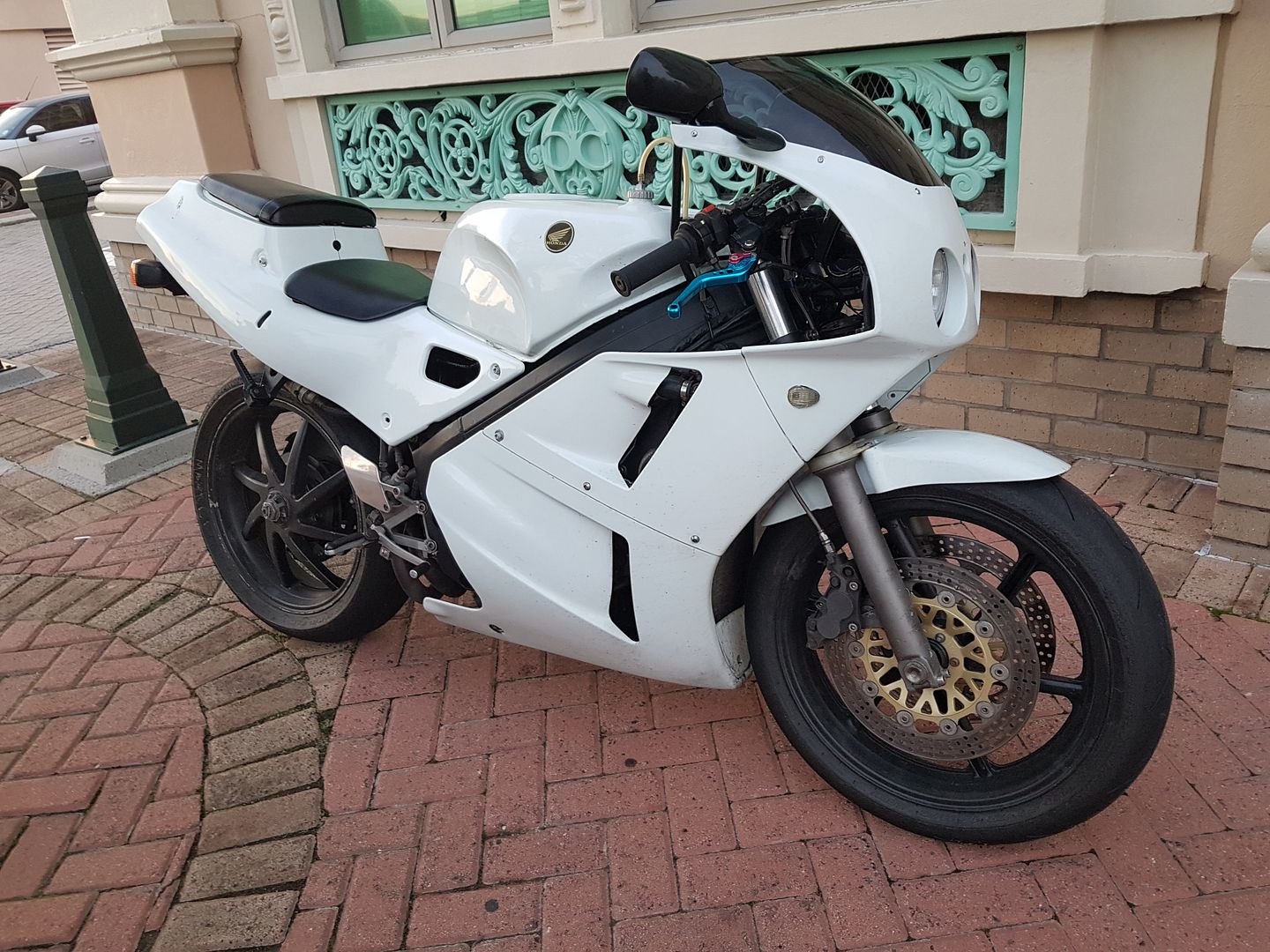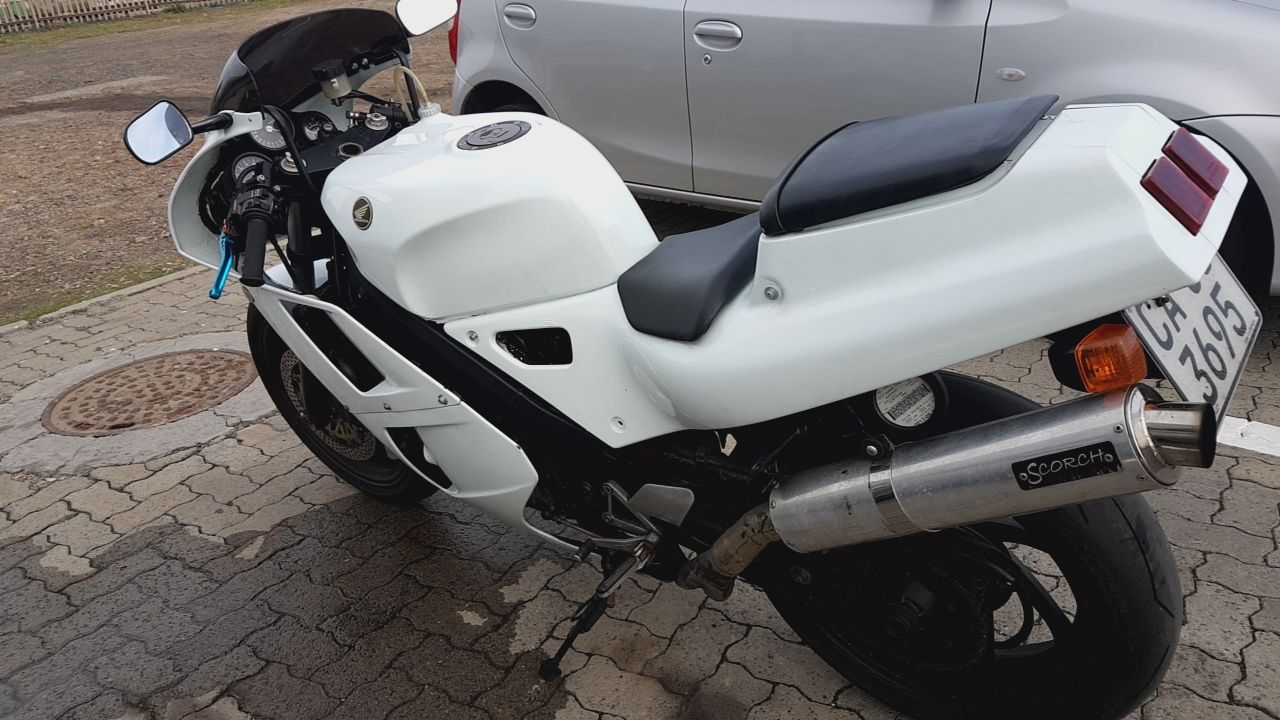 Then someone tried to steal her and this was the result.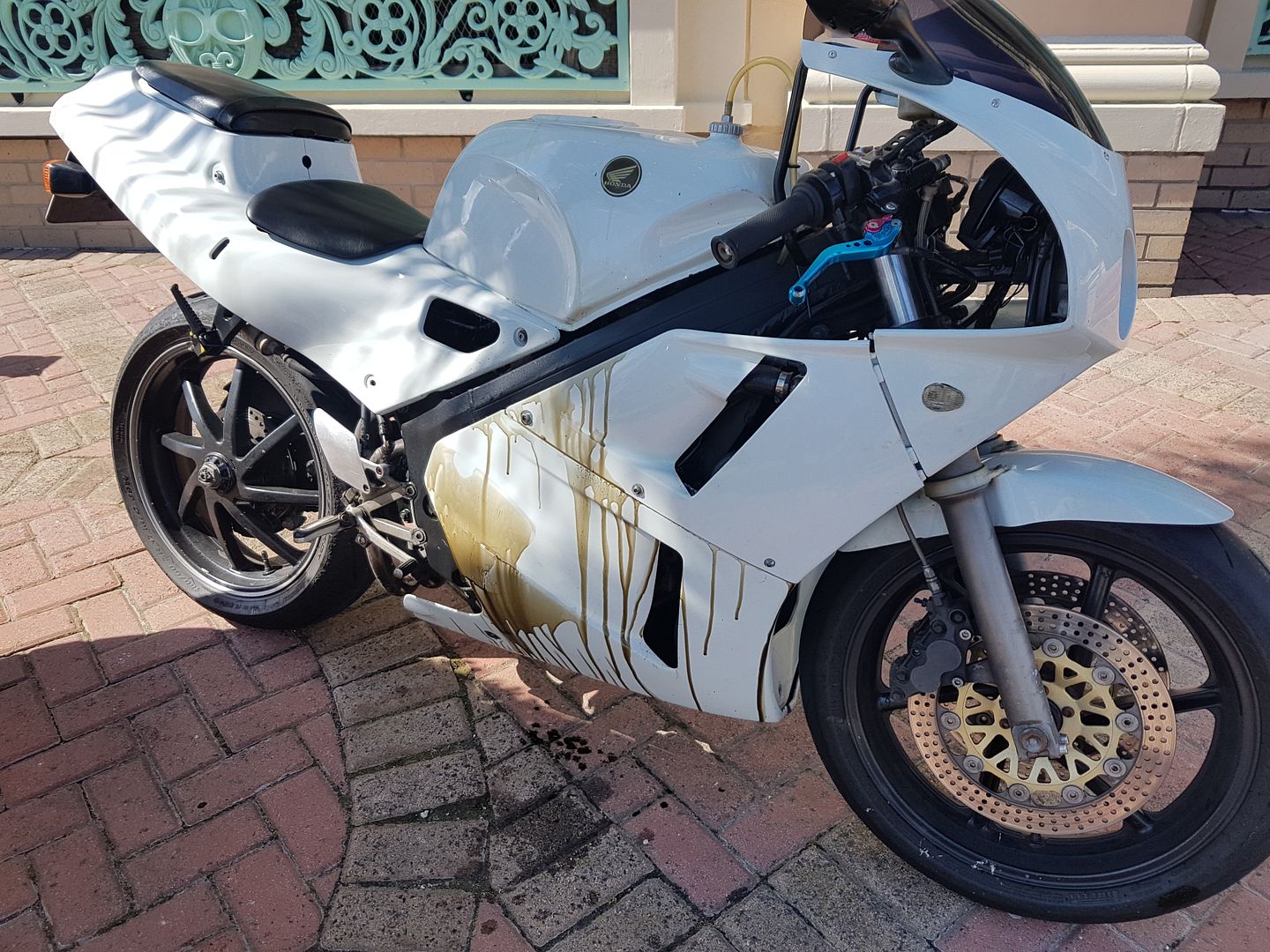 I decided to tear the bike apart and start fresh incase anything else was broken.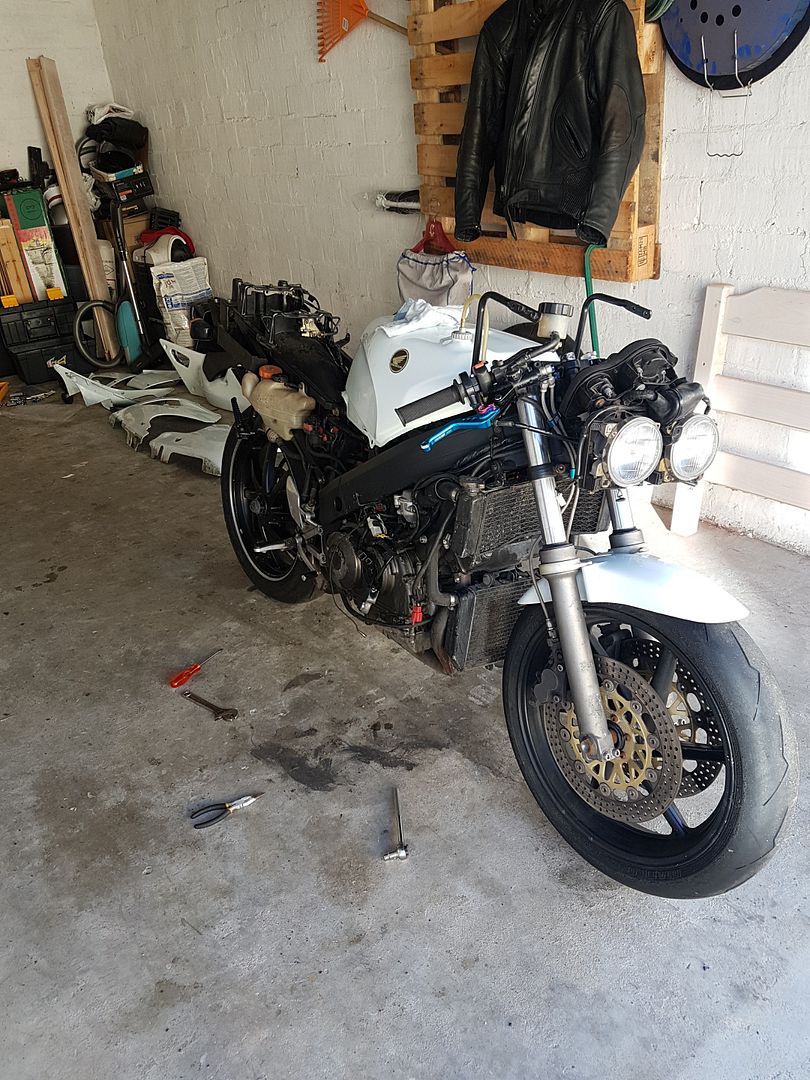 A few months later the rings were giving me 40% of what they were supposed to, no good.
I rebuilt the motor with my father and changed the rings and valve stem seals for good measure.
This took months as parts had to be ordered from Honda Japan and finding the time to rebuild this complicated motor was more intricate than I initially thought.
After the Second rebuild I started to feel inspired to make her better and return her to her former glory.
I thought about getting new fairings, however here in S.A. its super expensive so I decided to make some vinyl stickers lol.
THis is what I made with a friend of mine.
I also got the large exhaust shortened as I couldnt hear the bike on the highway :)
Everything was going smothly, the bike was running like a dream and had ZERO issues, then the Bike was stolen for real real.
A day later I tracked down the crims and found my bike, well, what was left of it.
I was pretty pissed but honestly I was just happy to have it back, these trash bags had no idea what they were doing lol.
What to do next other than to re-re-rebuild the bike right?
So with rebuild number 3, this is how it turned out.
Its a Black with white theme with Blue Pearl ever so subtle you can only really see in direct sunlight.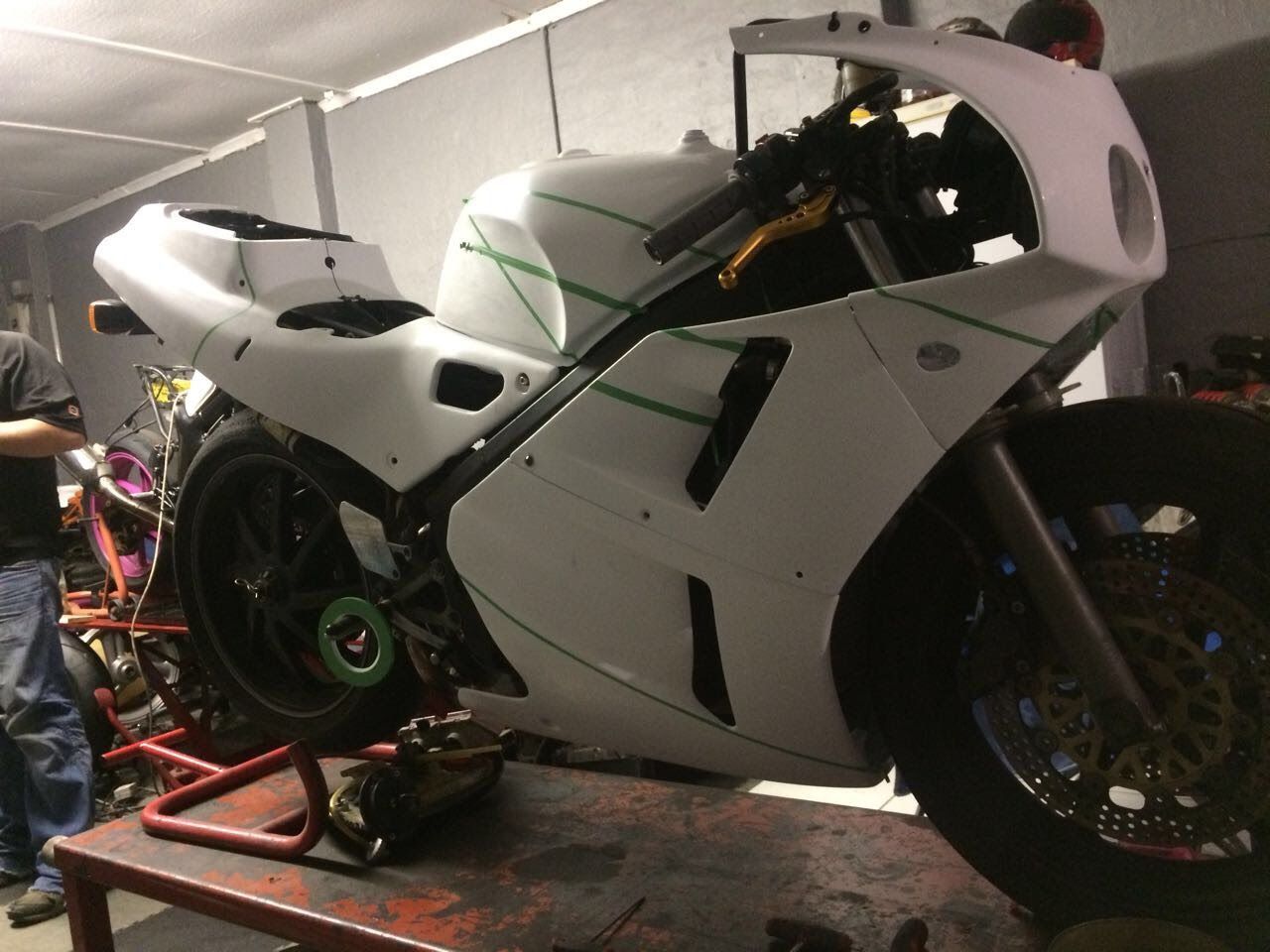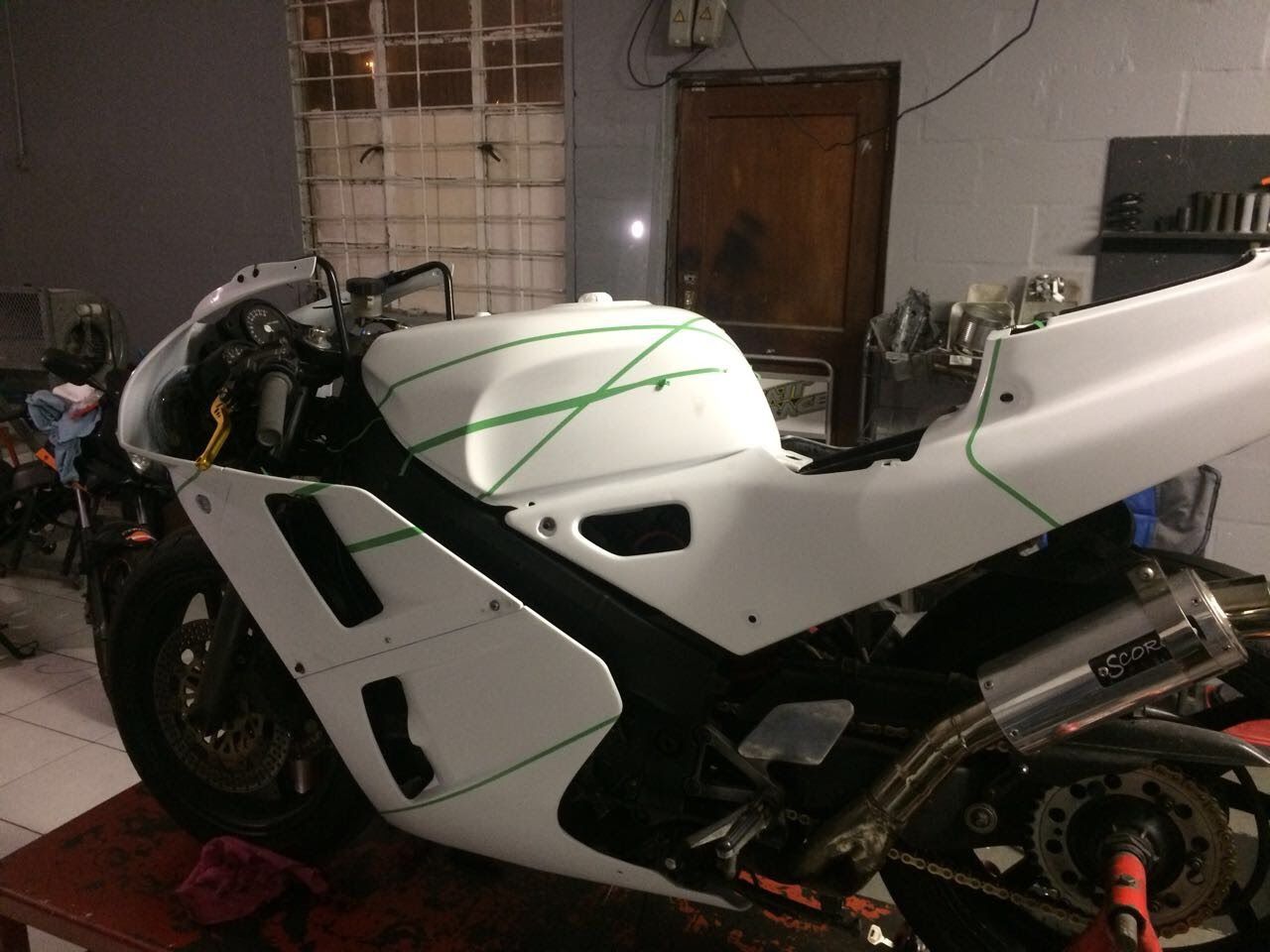 After this, I kinda neglected the bike, I started car'ing around and was kind of scared to take the bike anywhere.
In my spare time I kept my eyes and ears open for good deals on Wheels and parts I could use.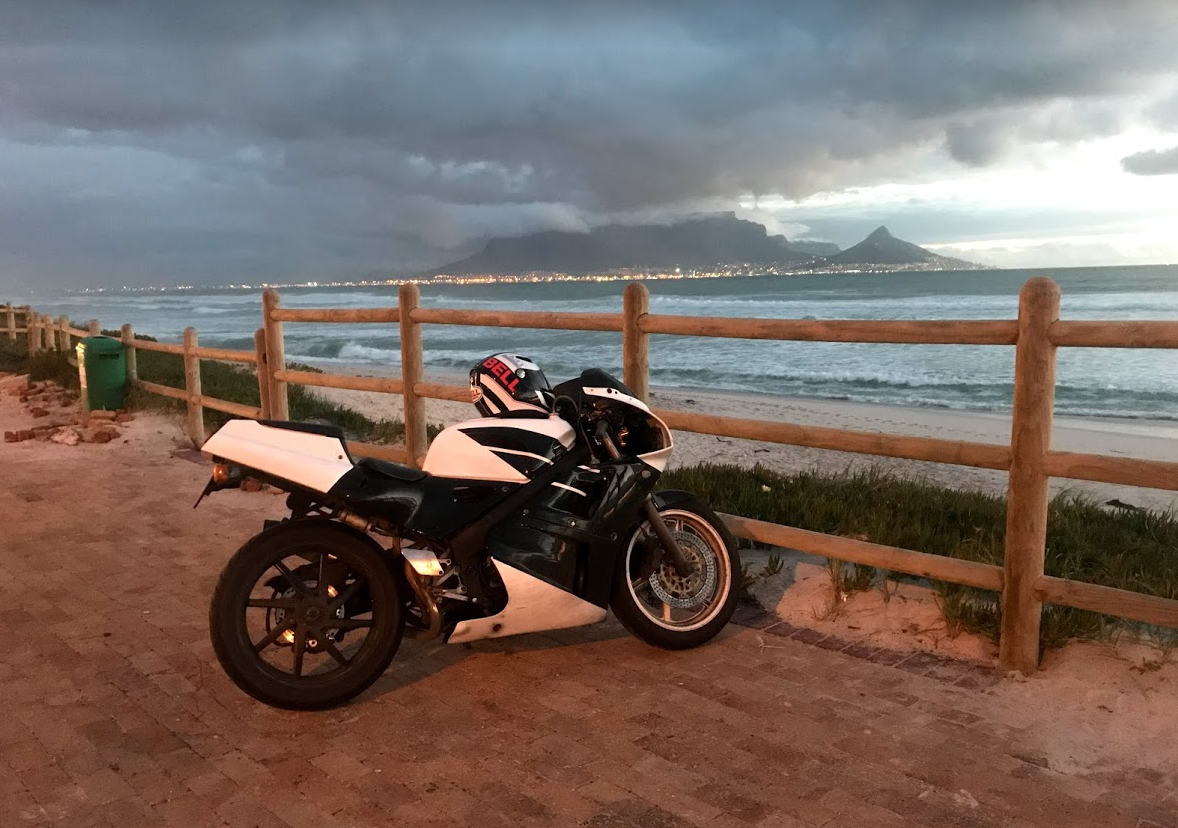 I Decided to buy a KTM RC390 and make the NC proper good and get her to the point that I wanted for all of these years.
I got a local dude to make this sticker kit and I put it on a few weeks ago.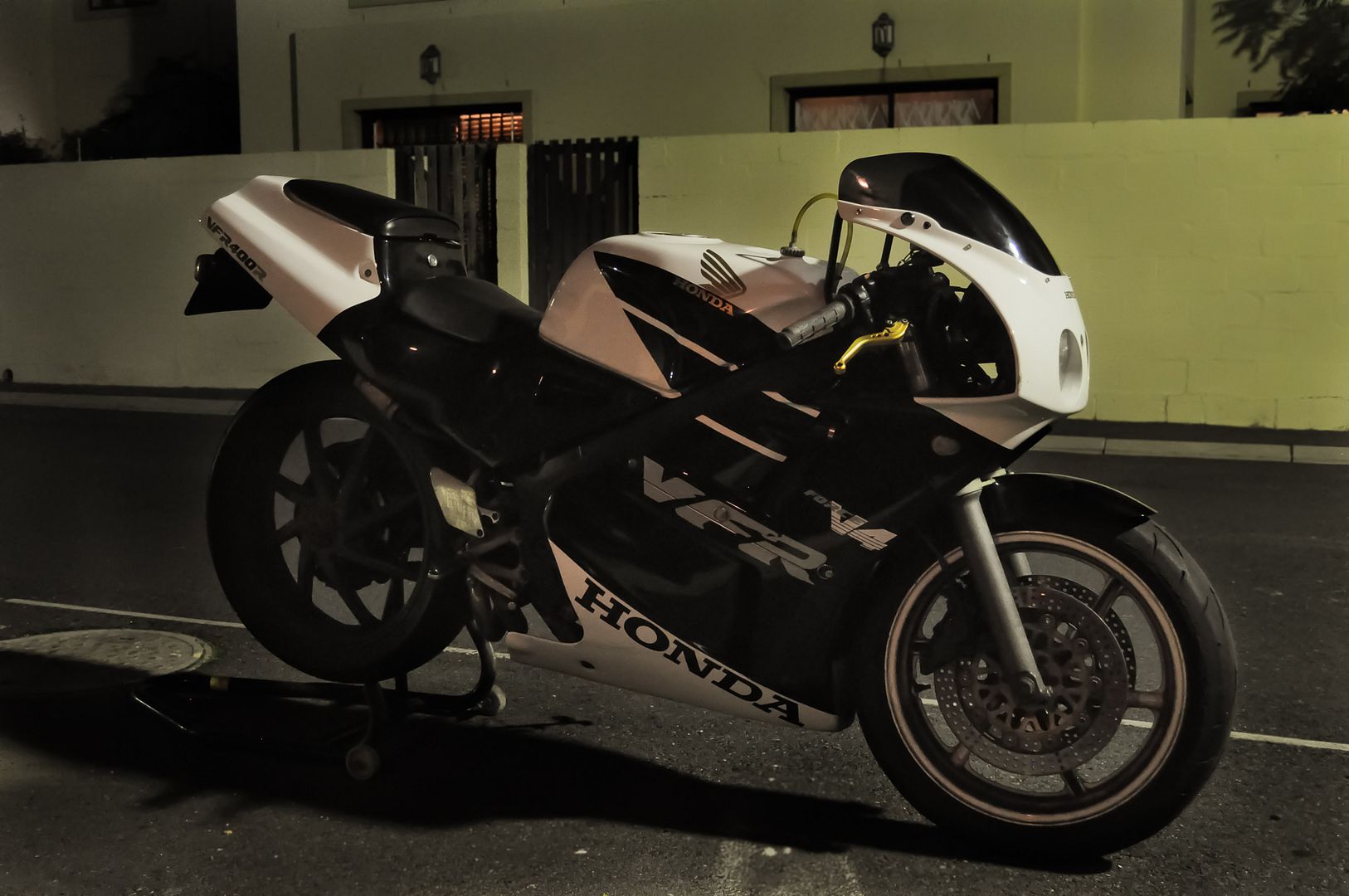 As we all know, this isnt the last of the "versions" of this NC.
I still want to do the USD fork conversion and get it 100 looking.
I hope you enjoyed this thread, these bikes are really special to us all, its our duty to keep these alive and enjoying the road!

---
Site Supporter

Posts: 1320
Joined: Wed Jan 21, 2009 7:37 am
Bike owned: x3 NC30,Matchless G80s AJS16ms
Location: Köln
Hmmm - black and white NC30.....that could work

Enjoy your bike :-)
---
Site Supporter

Posts: 1037
Joined: Tue Apr 29, 2008 9:37 pm
Bike owned: NC29 CBR600F
Location: Lancashire
Wow you seem to have a number of thieving scum where you live, at least you got it back and not just once but both times. That's lucky so yes i would be paranoid it was going to get stolen again as well.
The bike looks very good in its latest guise.
---
---