Familiar Member
Posts: 414
Joined: Mon Sep 02, 2013 7:31 pm
Bike owned: NC35 NC29 Bonneville XS400
Location: Cheshire
Well this is all most impressive, just wish I'd taken metal-work at school. However, having struggled with completing the tea pot stand in woodwork I wasn't allowed to move on to the tea tray, so I doubt they'd have let me do metal-work anyway. Shame. I'd love to be able to do this sort of thing.
---
Site Supporter

Posts: 553
Joined: Tue Aug 16, 2011 3:10 pm
Bike owned: MC22, 3TJ1
Location: Thailand
Contact:
Put the wheels on. Still a billion things to do but for now I will focus on getting the engine in.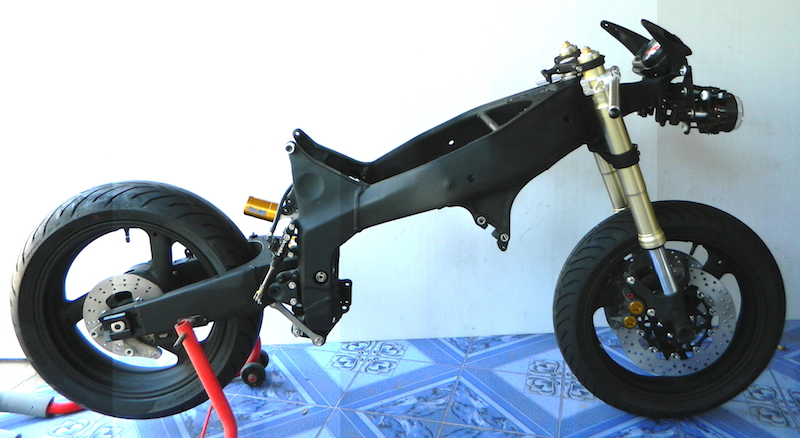 ---
---