Forum rules
Please can you post items for sale or wanted in the correct For Sale section. Items / bikes for sale here will be removed without warning. Reasons for this are in the FAQ. Thanks
Settled in member
Posts: 7
Joined: Fri Aug 26, 2011 8:47 pm
Hello V4 Community,
Did anyone of you dismantle the switch (35200-MR8-780 Switch Assy., winker - left hand switch gear) or similar like this ? Is it possible to get off the H-P-O Switch for the headlight. (see item in red circle in the pictures). Is it only clipped in ? How do I get it off without destroying it ?
This item is missing on my NC30. I have one from a Honda NSR125 Foxeye which has the same Headlight switch but other contacts, so I decide to only change this knob.
Many thanks in advance for your help and best regards from Germany, Klaus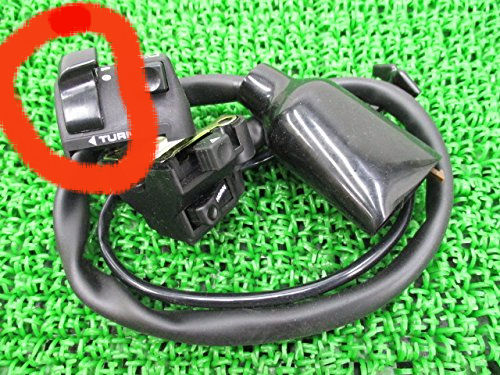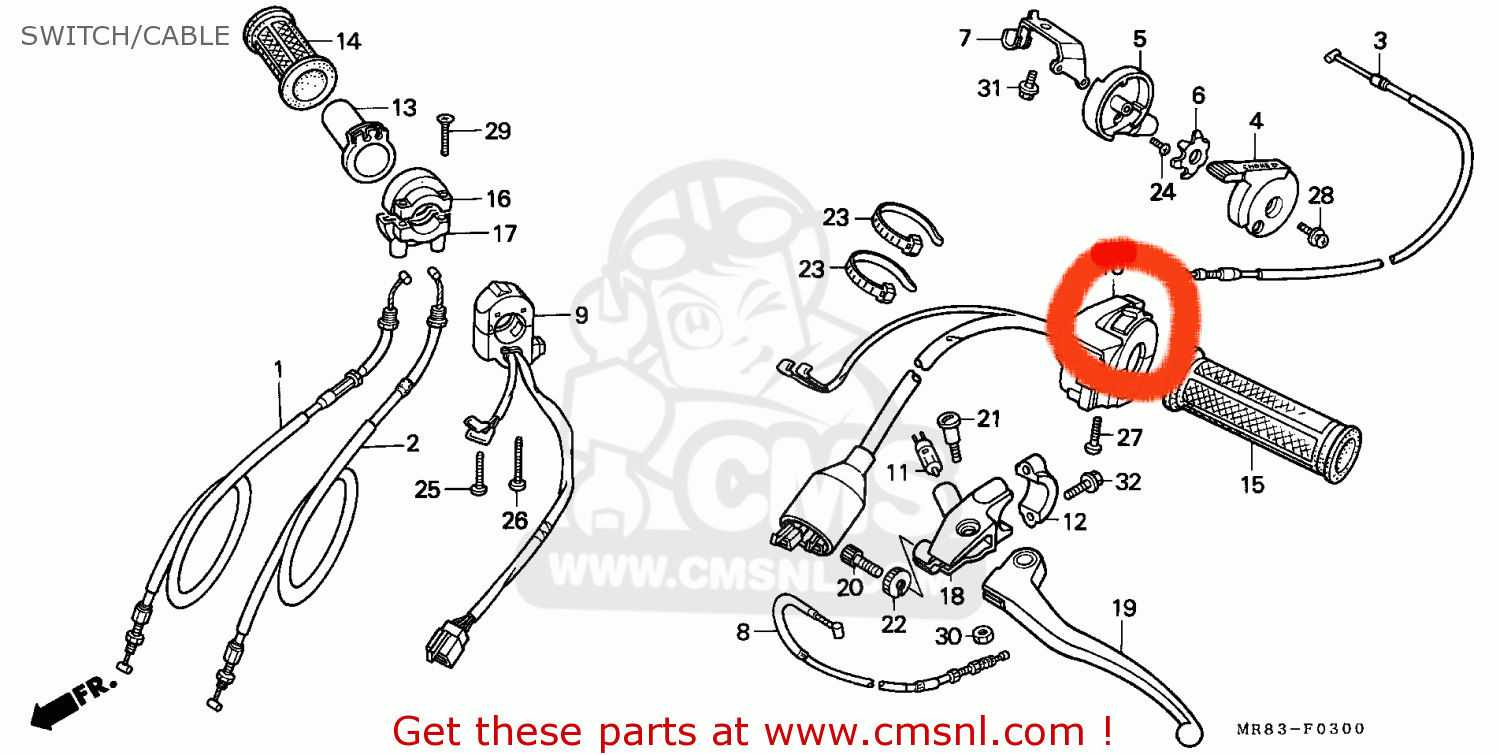 ---
Settled in member
Posts: 47
Joined: Mon Oct 16, 2017 3:58 pm
Bike owned: NC21, NC24, NC30, VFR800, MC19
Location: Georgia, USA
It's a completely different switch, but I was able to replace just the switch on an NC21. On the NC21, the switch itself was mounted using two small screws inside the switchgear housing. Hopefully the NC30 will be similar.
---
NWAA Supporter

Posts: 14
Joined: Mon Mar 12, 2018 4:23 pm
Bike owned: NC30
I recently removed one of these from a switchgear. I had one switchgear where the casing was in good condition but the buttons were poor, and another that was the complete opposite. So I made one good one out of two tired ones.

The part you're asking about simply pops off on the NC30 switchgear. But it's very difficult to do so without breaking the stem underneath. If you like, I can take a photo of my one for you to show you how it goes together? That way you have some idea how it comes apart. I still have not remounted my button as I want to test the entire switchgear on my project and ensure everything works before remounting it.

Sent from my CLT-L09 using Tapatalk


---
---