Forum rules
Please can you post items for sale or wanted in the correct For Sale section. Items / bikes for sale here will be removed without warning. Reasons for this are in the FAQ. Thanks
Settled in member
Posts: 52
Joined: Sat Jun 21, 2008 7:02 pm
hi guys

just wanted to ask why powdercoating?

as apposed to normal wet car spray

just curious as im a painter and a few thin coats is supposed to be better than one thick coat


just give me the pros and cons so to speak

dix
---
Site Supporter

Posts: 504
Joined: Tue Apr 29, 2008 9:41 pm
Bike owned: Quite a few
Location: Sussex
Powder coating's very durable. Finish doesn't quite match painted items though.
---
Familiar Member
Posts: 344
Joined: Tue May 27, 2008 1:40 am
Location: Tampa, FL, USA
Powder coating is sprayed with an electrostatic charge and then the parts are baked in an oven. The parts are hung on a large metal rack with metal wire, then the rack is charged with electricity, the powder gun sprays the paint which is attracted to the charged rack. The paint is actually in a powder form at this point. Very thick single coat that bonds/hardens in the oven and is much more durable than traditional paint. The only downside to powder is that if it gets chipped you can't repair it or touch it up. And as mentioned, it's never as shiny as paint, so it just depends on what the part is and how you want to paint it.
My Sponsor? MasterCard, I only wish it was priceless!
---
Settled in member
Posts: 9
Joined: Thu Jul 24, 2008 9:19 pm
also its a dog to remove if you get the wheels redone
---
Settled in member
Posts: 148
Joined: Thu May 29, 2008 6:11 pm
Location: The Peoples Republic of Bloxham, Oxfordshire.
Painted almost always has the edge where finish is concerned but if it's wheels we are talking then go for powder if you are looking at non matched colour (black,white,gold etc). Very durable and takes alot of abuse from cleaning and from the roads, but you are a painter so that sounds kinda free, modern paints are pretty tough too.
---
Site Supporter

Posts: 1532
Joined: Wed Apr 30, 2008 6:46 pm
Bike owned: NC30, NC35 & SP2
Location: Belfast, Northern Ireland
i have always swore by powder coating. and it wasnt until i seen some gold wheels on royster81 bike that i realised you can get a good durable coat(s) of paint on wheels. IF you do get a wee chip, no probs, just clean and touch up. easy.

personally i have never had any probs with powderdcoating, although royster did, a few chips on a rear that was down recently. but im sure he will come along and share his views.
---
Settled in member
Posts: 182
Joined: Thu May 22, 2008 12:03 am
Location: Dublin
Contact:
Do not fancy powdercoating, when they chip, they will flake, same goes with frames, corrosion will start from the inside.

Regular paint all the way I say.
---
Regular Member
Posts: 720
Joined: Fri Jul 25, 2008 4:36 pm
Bike owned: Ducati 900SS, 1978 Cafe 400/4
Location: Trowbridge, Wilts
Had a few parts blasted and coated on my 400/4 and NC24 - the pillion f/rest hangers I picked up yesterday looked INCREDIBLE! Got them off of t'Bay looking Rather Shabby, almost fit for scrap - stripped them down, cleaned up all the gubbins, reassembled with new pivot pins - the result is in my opinion better than new:
http://i109.photobucket.com/albums/n61/ ... C02007.jpg
" onclick="window.open(this.href);return false;
Hey, it probably will be a real b!tch to get off again but isnt that the point??

I COULD have stripped, brushed and hammerited them in my back yard but its never a pro job, this has given a top finish... :D
---
Site Supporter

Posts: 530
Joined: Wed Apr 30, 2008 8:37 pm
Bike owned: nc24
Location: Newtownards Co.Down N.Ireland
heres some more pics with metallic sparkly powder coating.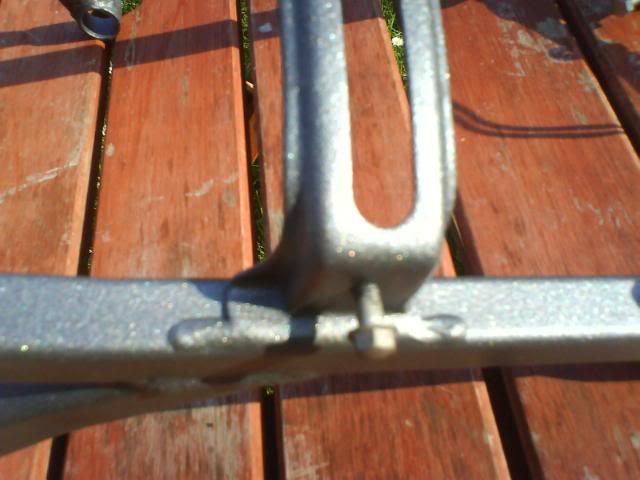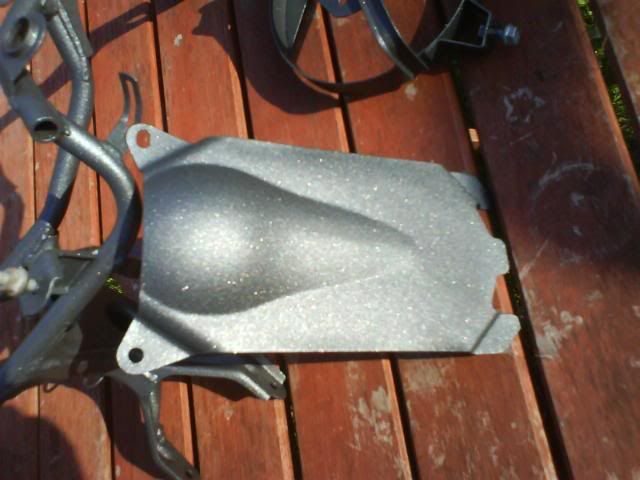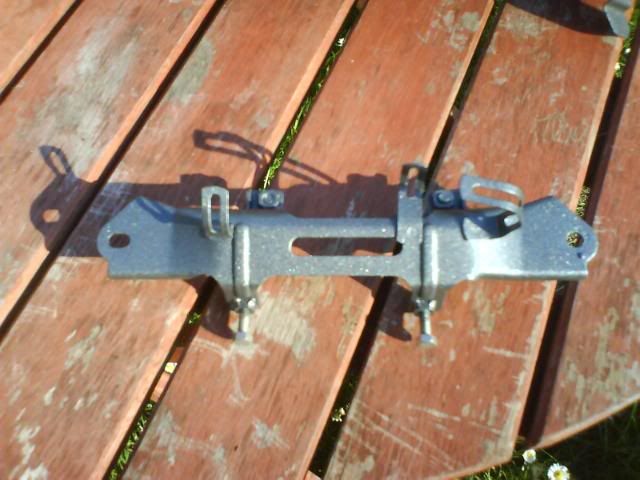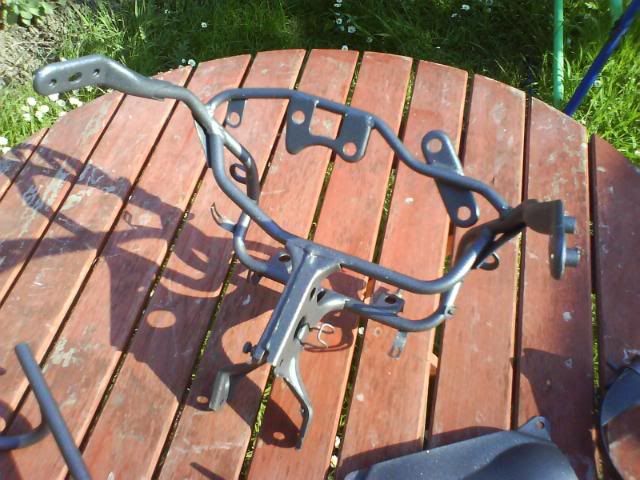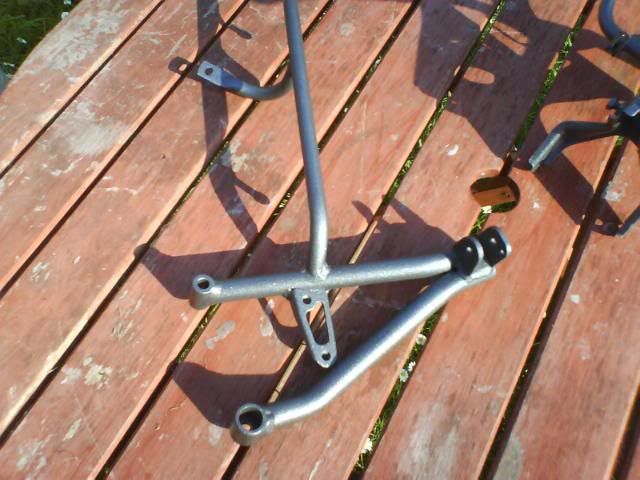 you like mmmhh!
\That wee smilie can drink some Guinness. No wonder he's yellow.
---
Settled in member
Posts: 28
Joined: Tue May 17, 2016 9:06 pm
Bike owned: VFR400 NC30 & GSXR600 K4
Can I just ask... When I take a few bits to get powder coated such as the subframe etc. do I need to leave screws inside the holes to make sure paint doesnt line the inside?

Thanks
---
---